Semi Frameless shower screens are made with toughened glass and are a popular choice with many of our Runcorn customers because they complement modern bathroom styling. Custom Glass designs, manufactures and installs a full range of Semi Frameless shower screens for any bathroom. The Semi Frameless glass screens are secured with minimal edging frames which do not detract from the clean chic appearence.
Semi Frameless shower screens are a classic choice that always works in every Runcorn bathroom.
Custom Glass Runcorn Semi Frameless Shower Screens can be fully enclosed with a hinged door, sliding door or fixed glass with no door. Whether you would like a frameless shower screen custom designed to fit your unique space or a standard solution, we can assist!
If you're located in Runcorn then Custom Glass Semi Frameless Shower Screens can offer you the ultimate elegant bathroom feature utilising either transparent or opaque glass.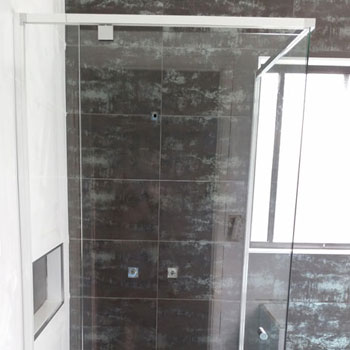 Phone Custom Glass Runcorn for Semi Frameless Shower Screens on 0411 413 723
Semi Frameless Shower Screens Gallery